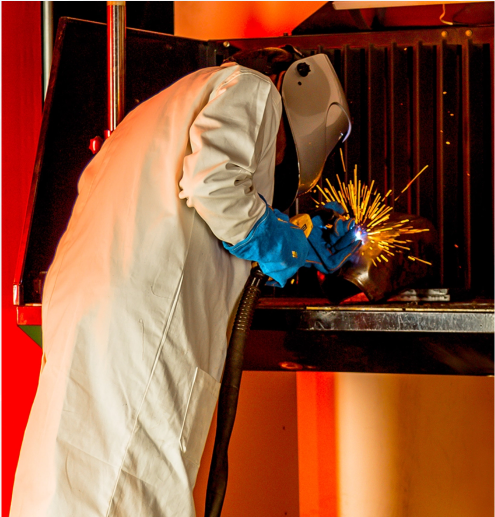 About

Training Division

Welcome to Ador Welding Training Division! The reason for our existence has always been 'creating the best welding experience' for aspirants since 1960. Since our inception, we have touched the lives of more than 60,000 welding professionals. Skill training at Ador Welding has been an integral part of our business activities and evolved through its various platforms such as the Welding School (1960 – 1990), the Ador Institute of Welding Technology- AIWT (1991 – 2011), Ador Welding Academy Pvt. Ltd. (2012 – 2020).
The welders and engineers trained by us have worked in India, the Middle East, and many other parts of the world, standing testimony to the quality of theory and practical training they have acquired at our centres. Through close involvement with industry shop floors, inspection and approval agencies, and design consultants, we have acquired and accumulated valuable insights into the needs and aspirations of the industry. At Ador Welding Training Division, we are privileged to be the custodians of this legacy and to be able to continue to share the fruits of this with our stakeholders.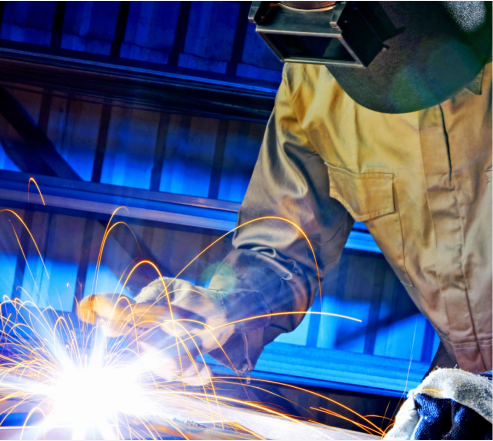 Ador Welding Training Division works with the welding community to understand and meet the industry's current and future challenges. Our service verticals aim to:
1

Create a pipeline of employable welders, supervisors, engineers through skill development

2

Provide research and consultancy solutions for industrial problems

3

Lead advocacy initiatives critical to the future of the industry

4

Offer Knowledge Partnership
Knowledge Partnership
Knowledge Partnership for Welding Skill Development for Institutes, Vocational Training enterprises and the industry to create skilled manpower for welding manufacture of global quality.
Learn More
Consultancy & Research
Ador Welding Training Division is engaged in education and skill development in the field of welding and allied processes and has earned a redoubtable reputation for itself as a reliable resource for all welding-related training.
Learn More
Upcoming Training Programs
Want to Hire Certified Welders? Talk to us
We invite the Recruiters / Corporates HR to register their requirement under the Ador Welding Training Division Talent Pool for availing of our manpower requirement services for Welders, Welding technicians, Supervisors/ Shift in-charges, Engineers for Production and Quality Management.
Learn More
Want a Job in Welding? Talk to us
We invite Welders, Supervisors and Engineers interested in careers related to welding industry, to apply for registration under the Ador Welding Training Division Talent Pool for availing of our placement services. This Talent Pool database will be kept updated at Ador Welding Training Division.
Learn More

Ador Welding Training Division, in keeping with its objective of creating livelihoods by promoting welding as a career option, started training 23 women as welders in collaboration with Mahindra & Mahindra's (M & M) Prakruti Project.
Addition of Resistance Spot Welding machines in Ador Welding Training Division workshop. Launched a Course on Resistance Spot Welding for the Automotive Sector.
Under an MOU with General Electric of USA, the Training Division created a skilled welder certification known as the AWS 17.1 qualification. Fresh Diploma engineers were put through a 16-week intensive training program and were assessed for their competency in executing SS/ Nickel thin alloy sheet/ tube welding for the aviation sector. The quality and adequacy of this program were vetted by GE's US based welding experts. GE, India employed about 60 skilled welders at their Pune based facility. Our MOU with them also includes training their select welders for IBR qualification; their supervisory team was also to be educated on welding fundamentals by us.
Under Ador Welding Training Division's Knowledge Partnership, we established total 10 welding training centers across India, in the following locations: • Latur, Maharashtra • Chandrapur, Maharashtra • Hosur, Karnataka, • Chennai, Tamil Nadu • Roorkee, Uttarakhand • Gandhinagar, Gujarat • Kodinar, Gujarat • Okhala, Uttar Pradesh • Pune, Maharashtra • Ahmednagar, Maharashtra
Ador Welding Training Division has touched many lives and added value by training more than 566 youth (including short term and long-term courses) from economically weaker backgrounds via implementing CSR mandate on behalf of many leading organizations. On the one hand, companies trust us to train the best of their employers and on the other, they also onboard us as a valuable partner for their CSR initiatives.
Successively completed 3 years as supportive partner for executing the CSR mandate of Tata Motors for welding skill training to underprivileged youth. One of our trainers made us proud by bagging first prize in "Arc Cup" Welding Skills International Remote Competition 2020.
Our

Magazine

Our Magazine will give an insight into the latest developments & advancements in Welding sector.

Download