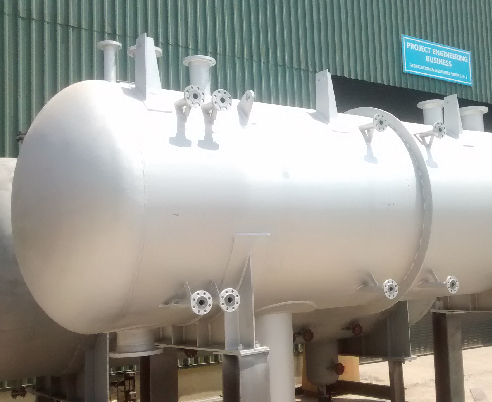 Flares & Process

Equipment Division

Flares & Process Equipment Division is a multi-disciplined SBU with over 25 years of rich experience in successfully executing various projects in domestic and international markets. We offer services across design, supply, erection, process, mechanical, electrical and instrumentation for process packages, process equipment, flare systems, and EPC contracts. PEB offers end-to-end solutions with product and process guarantees, making it a one-stop solution. The PEB division exemplifies innovation, consistent hard work, customer centricity and sets a benchmark for welding expertise.
We are justifiably proud of consistently ensuring customer satisfaction for the successful completion of projects undertaken, maintaining quality standards and meeting/beating delivery deadlines. Among the list of our satisfied customers, we count the Indian Government's Bharat Nirman Program, with projects in combustion and thermal engineering technologies.
Our

Products

In the process of executing various projects for Indian as well global clientele, Ador has also developed some products like cremators, process equipment, and flare systems.
Infrastructure
Ador's Project Engineering Business has a state-of-the-art, well-equipped heavy fabrication shop in the industrial hub at Pune with approvals from U, NB, R, IBR, EIL, PDO, Toyo, UHDE, KOC, ADNOC Companies, and many more. We follow stringent quality standards and are committed to beating the delivery timelines of all our projects, exceeding customer expectations. As a leading player in the Indian welding consumables and equipment industry, Ador serves a large number of industrial sectors holding a market share of over 19% in structural welding.
Certificates
Ador's commitment to compliance with the highest quality standards, consistent manufacturing processes and national & international inspection and testing norms has earned it many certificates, approvals and credentials.