OUR VISION
Ador is on a journey to become the most customer-focused organization and is committed to its vision of 'creating the best welding experience' for its customers and partners.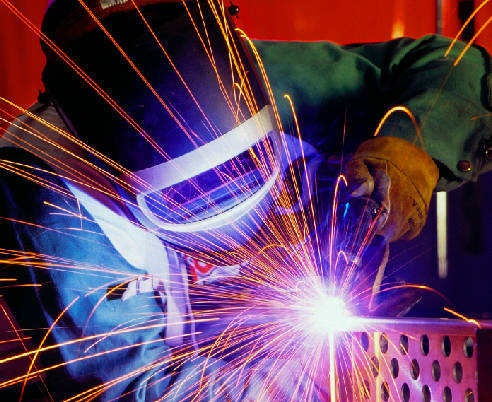 We
are Ador
Established in 1951, Ador (formerly, Advani-Oerlikon) is one of the leading welding companies in India, manufacturing high-quality welding equipment, consumables, and welding automation solutions. Additionally, Ador has been in the Flares & Process Equipment Division for more than 30+ years.
Ador has played a significant role during the post-independence industrialization in India and takes immense pride in its heritage.
With a presence across 40+ countries in the Middle East, Africa, and Southeast Asia, Ador maintains a robust sales and distribution network across the globe and provides solutions to a wide spectrum of industries including defense, shipbuilding, oil and gas, railways, infrastructure, nuclear energy, power and automotive sectors.
Core
Values
I take pride in our products & services, ensuring they relentlessly deliver Performance
I build Trust by being consistent in the delivery of our promises to our customers (and our teams)
I work to deliver the best Customer Experience on each occasion that our customers choose ADOR and at every touch point with ADOR
Our International
Presence
Ador provides a trusted partnership to a vast global clientele with consultative sales and services. They receive assured, dependable support from our extensive, customer-focused network of marketing and servicing teams Contact Us.
Meet our Leadership Team
Meet Ador's leadership team, committed to the growth and prosperity of all the stakeholders in the ecosystem.