RSCLA – 5T to 150T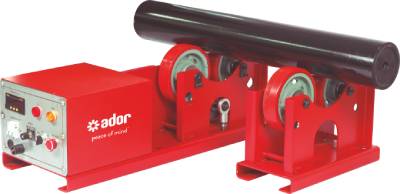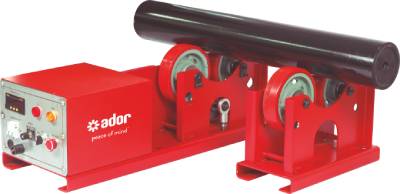 RSCLA - 5T to 150T
All rotators are designed for long service life and trouble free operation.
Torque free axle shaft enables easy maintenance and easy replacement of worn out
wheels.
Optimum positioning of jobs possible since wheel distance adjustment is infinitely
variable.
Gear drive system is spur type which reduces the friction losses.
LH-RH lead screw arrangement allows the wheels to move simultaneously either
towards or away from each other.
Surface speed steplessly variable from 150 to 1500 mm / min.
Speed regulation through VFD drive system.
Forward and reverse rotation along with inching facility provided.
Pendant control for forward, reverse and stop push button operation.
Download PDF
Enquire Now