POSITIONERS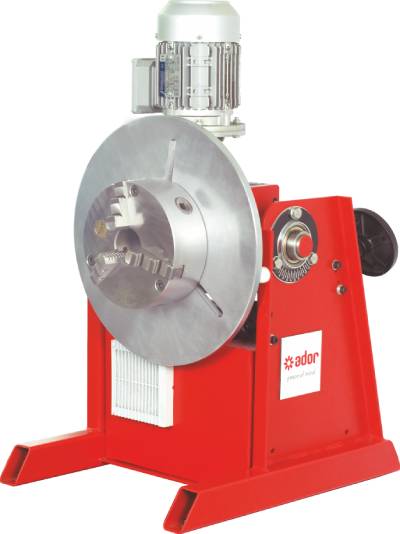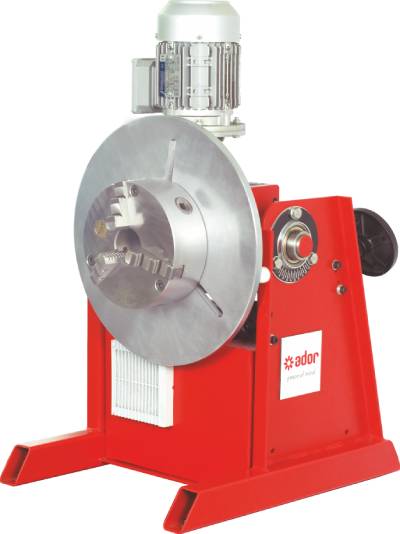 POSITIONERS
All wedling positioners are designed for long service life and trouble free operations.
The main frame is a rugged, fabricated structure, supporting all other subassemblies
and designed for free standing in unloaded condition.
The work table is mounted on antifriction bearing arrangement and is especially
designed to take overhung loads.
The work table is provided with T slots for clamping of work or workholding fixtures.
The work table rotation is by a drive mechanism using AC motor, precision cut gear and worm reduction gearbox.
The tilt drive mechanism allows the work table to be positioned and locked at the
desired angle within the specification of the positioner.
The positioner is also provided with a special direct earthing arrangement, which
prevents the return current from passing through the bearing, shaft gear or gears.
Mechanical stoppers present in case of limit switch failure.
Once the job is loaded it can be manipulated conveniently to complete all the welding
operation in down hand position. This reduces handling time & frequent use of crane.
Download PDF
Enquire Now