King Regulator Series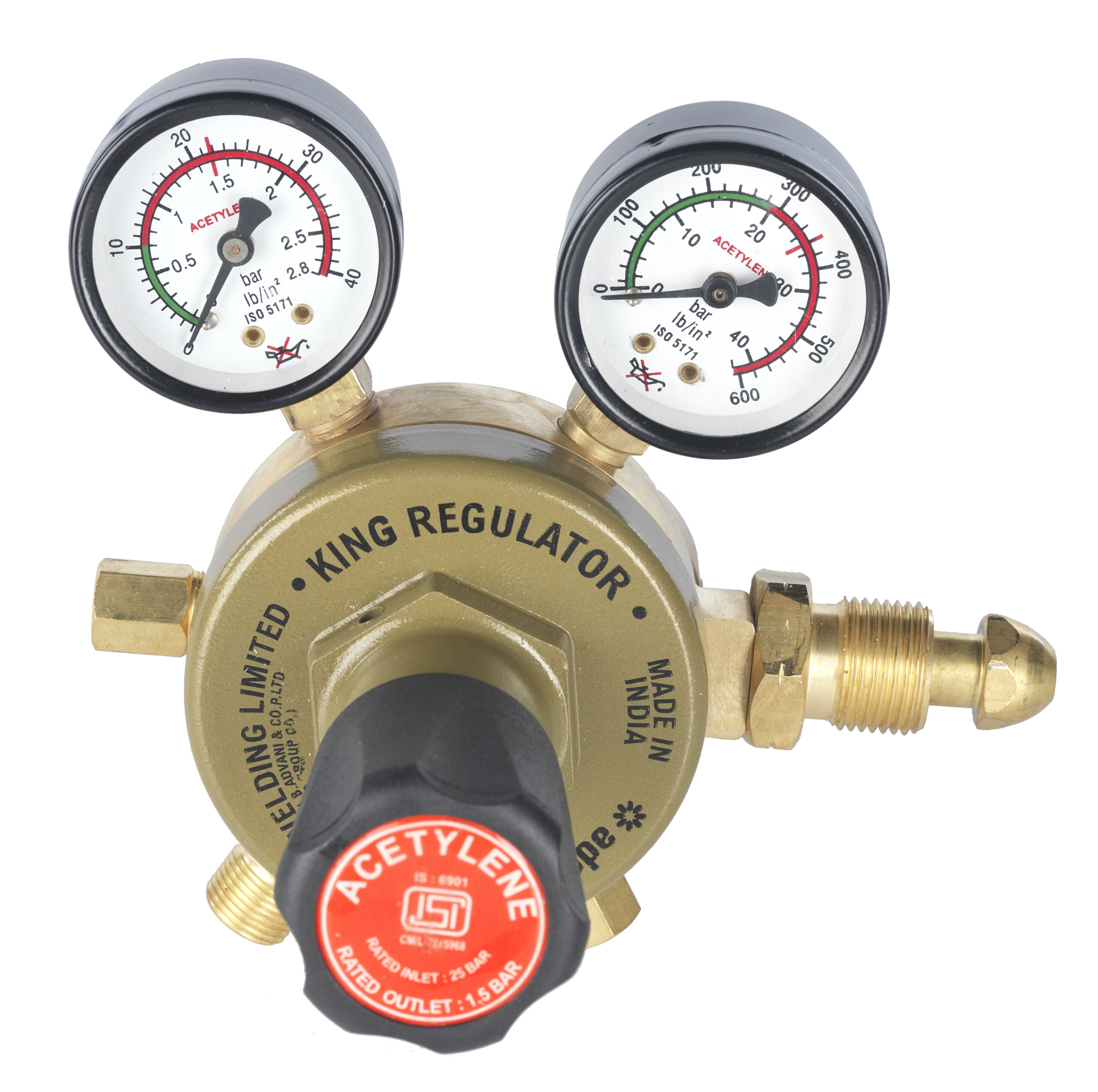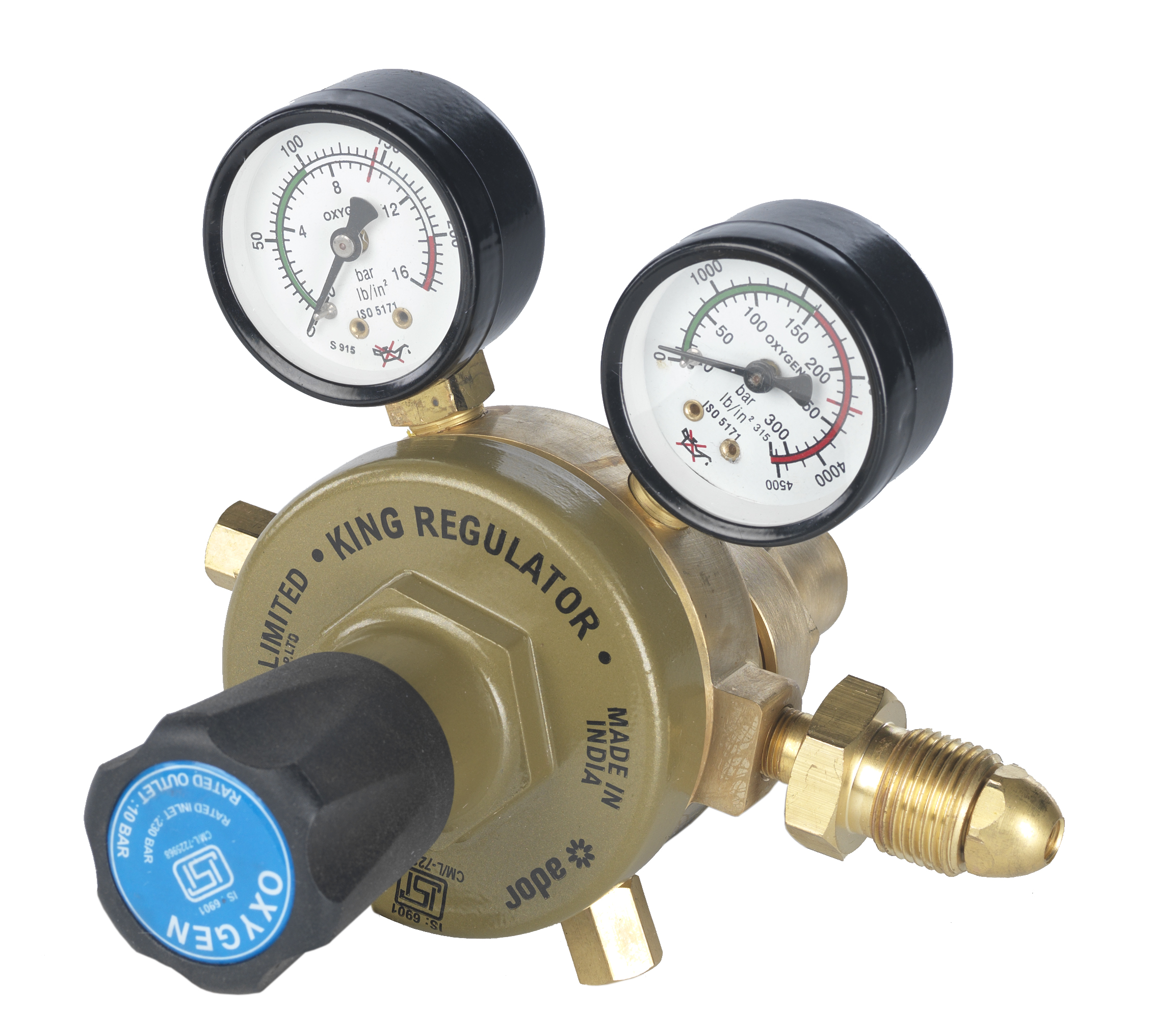 King Regulator Series
King Regulator Series has a range of single and double stage regulators for medium and heavy-duty work. Forged body bonnet can withstand high pressure and ensure leak proof performance.
Download PDF
Enquire Now
Two Stage Gas Regulators
Stainless steel diaphragm in first stage to absorb shock of inlet pressure up to 230 bar. Flexible rubber diaphragm in second stage for fine gas control
Forged brass bonnet in first stage and die cast special alloy bonnet in second stage for higher strength.
Plastic moulded valve and stainless steel spindle in the valve assembly capsule in both stages for leak-proof performance.
Distinctive colour for bonnet, pressure gauge and pressure adjusting knobs.
Second stage plenum chamber volume is six times than first stage ensuring very stable flow characteristics.
Double protection through separate safety valves in first and second stage.
Triple filter: one in inlet and two wire mesh in the valve assembly protect the sensitive internal parts from any dust particles. Weight 2.40 Kg.
Single Stage Gas Regulators
Unbreakable moulded pressure adjusting knob.
Unique profile rubber diaphragm.
Stainless steel machined & ground valve spindle with hard plastic moulded valve at the heart of the regulator.
Sintered filter in the inlet, wire mesh filter in alve assembly.
Side inlet for horizontal cylinder valve
Self-adjusting safety valve.
Weight 1.10 Kg approx.