King Protect R- Flashback Arrestor For Regulator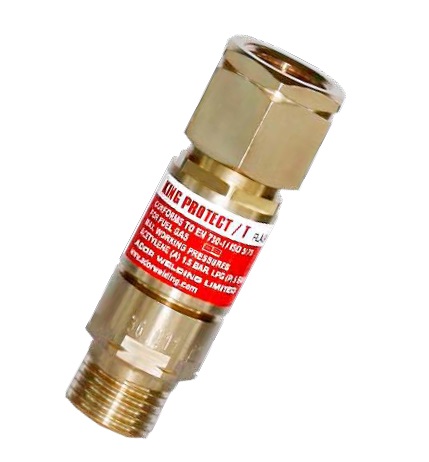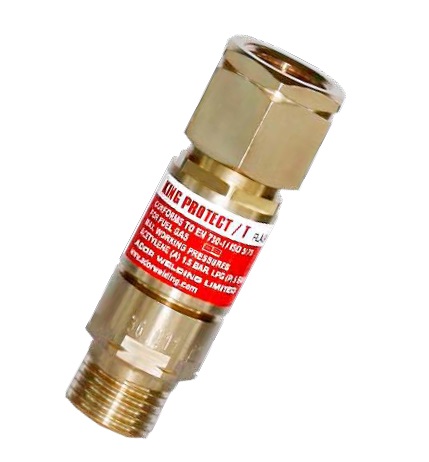 King Protect R- Flashback Arrestor For Regulator
King Protect – R is a regulator-mounted flashback arrester which prevents backfire at regulator end. Spring loaded non-return valve, a large surface area flame arrester and a temperature sensitive cut-off valve ensure total safety.
Download PDF
Enquire Now
Flashback Arrestors are used to protect gas cylinders and pipeline outlet points (hoses and any equipment) against dangerous reverse gas flow and flashbacks.
For pipeline outlets and single cylinders.
The maximum ambient / working temperature is 70°C / 158°F
A large surface area flame arrestor of stainless steel construction extinguishes any dangerous flashback entering the device in any direction.
A temperature sensitive cut-off valve extinguishes sustained flashbacks long before the internal temperature of the arrestors reaches a dangerous level.
A spring loaded non-return valve prevents slow or sudden reverse gas flow forming explosive mixtures in the gas supply.
A filter at the gas inlet protects the arrestor against dirt contamination, extending the service life.