King Protect- Flashback Arrestor For Torch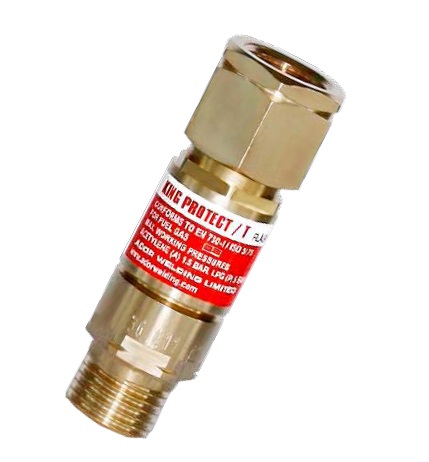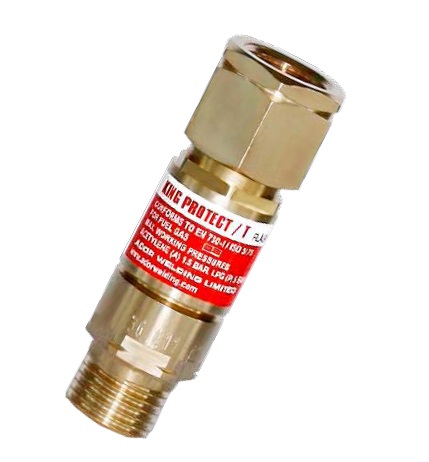 King Protect- Flashback Arrestor For Torch
King Protect – T is a torch-mounted flashback arrester which prevents backfiring at torch end. Spring-loaded non-return valve combined with a large surface area flame arrester ensure total safety.
Download PDF
Enquire Now
Applications
King Protect – T/O – Flashback Arrestor For Oxygen Gas – Torch Mounted
King Protect –T/A – Flashback arrestor for fuel gas – Torch Mounted
Flashback arrestors for reliable protection against dangerous reverse gas flows and flashbacks.
Every flashback arrestor is 100% tested.
APPROVALS
ISO 9001 EN 730-1 ISO 5175
The flashback arrestors are installed at the inlet of the blowpipe.
A large surface area flame arrestor constructed of stainless steel extinguishes any dangerous flash- backs entering the device from any direction.
A spring loaded non-return valve prevents slow or sudden reverse gas flow which could form explosive mixtures in the gas supply.