King Join- AGWT / 25W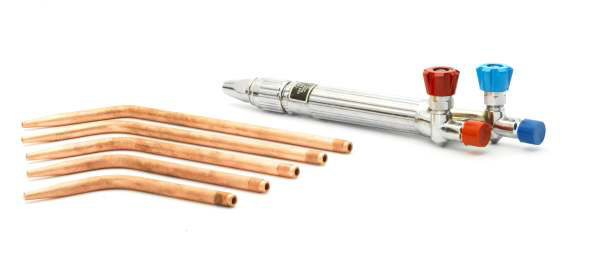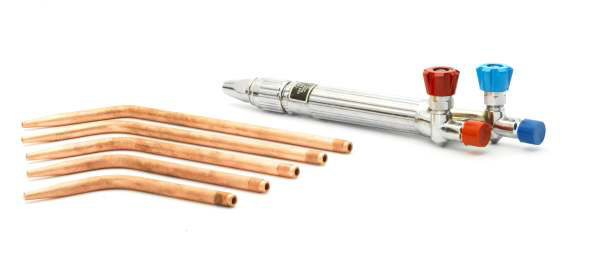 King Join- AGWT / 25W
King Join – AGWT / 25W is a well-balanced blowpipe for heavy duty welding and brazing applications (0.8mm – 6mm thick plates) using Oxygen and Acetylene. This torch is designed with safety protections to offer dependable performance, without any backfiring.
Download PDF
Enquire Now
This balanced blowpipe is for versatile applications using Oxygen and Acetylene gases. It is most suitable for Gas welding and Brazing applications in general workshops and welding shops of large organisations.
Torch is designed with safety purpose to give dependable performance. Only 5 tips are able to cater for Gas Welding / Brazing from 0.8 mm to 6 mm thick plates. These are swaged copper tubes.
This is a better engineered safety product designed to give dependable protection against backfire. This blowpipe has been designed as all metallic from outside.