King Cut Edge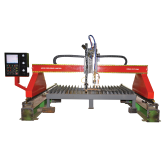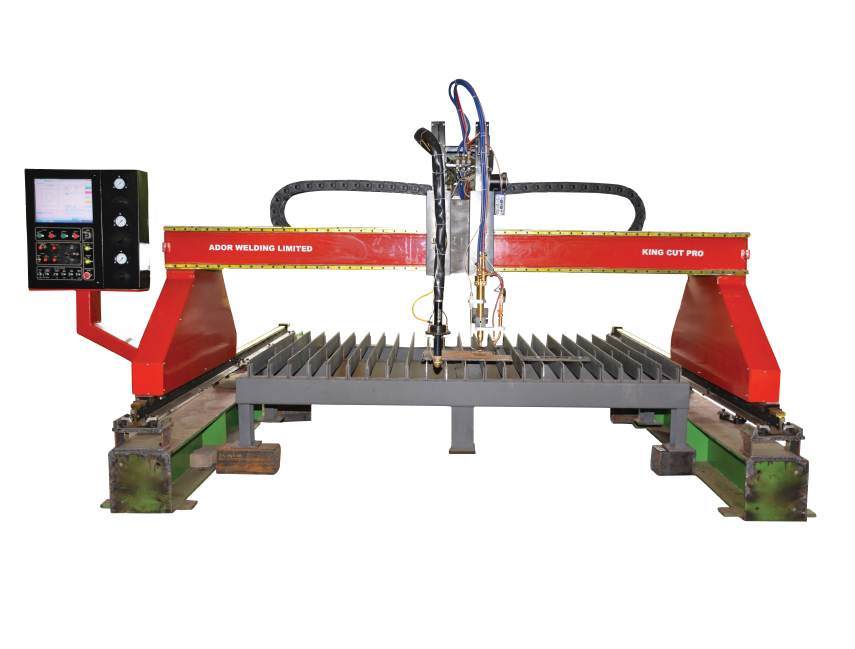 King Cut Edge
CNC Profile cutting machine suitable for oxyfuel cutting & air plasma.
Effective Cutting Width (mm): 1500, 2000, 2500, 3000, 3500, 4000  as standard.​
Effective Cutting Length (mm): 3000 to 12000 mm Standard or in the incremental of 2000 mm upto 15,000 mm​
Download PDF
Enquire Now
The machine is an entry level economical machine used for Plasma and oxyfuel cutting.

​

Dual Servo Drive along the length.

​

15 inch high brightness LCD with all standard Menu.

​

The machine has both automatic and manual torch height control option.

​

Can be used with up to 2 torches as standard. (1 Plasma+1 Oxyfuel or 2 Oxyfuel)

​

Equipped with efficient Nesting software

​
-Excellent for Heavy / Medium Scale Industry.​
-Suitable for Air Plasma / High Definition, as per the power source selection.​
-Heavy Fabrication with profile cutting.​
-Metal processing and other manufacturing industries.​
-Higher Investment but faster returns.
​