Champtig 500 AD (CHAMPTIG 500 AD)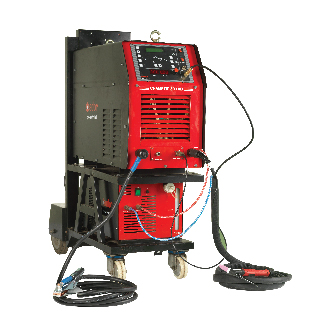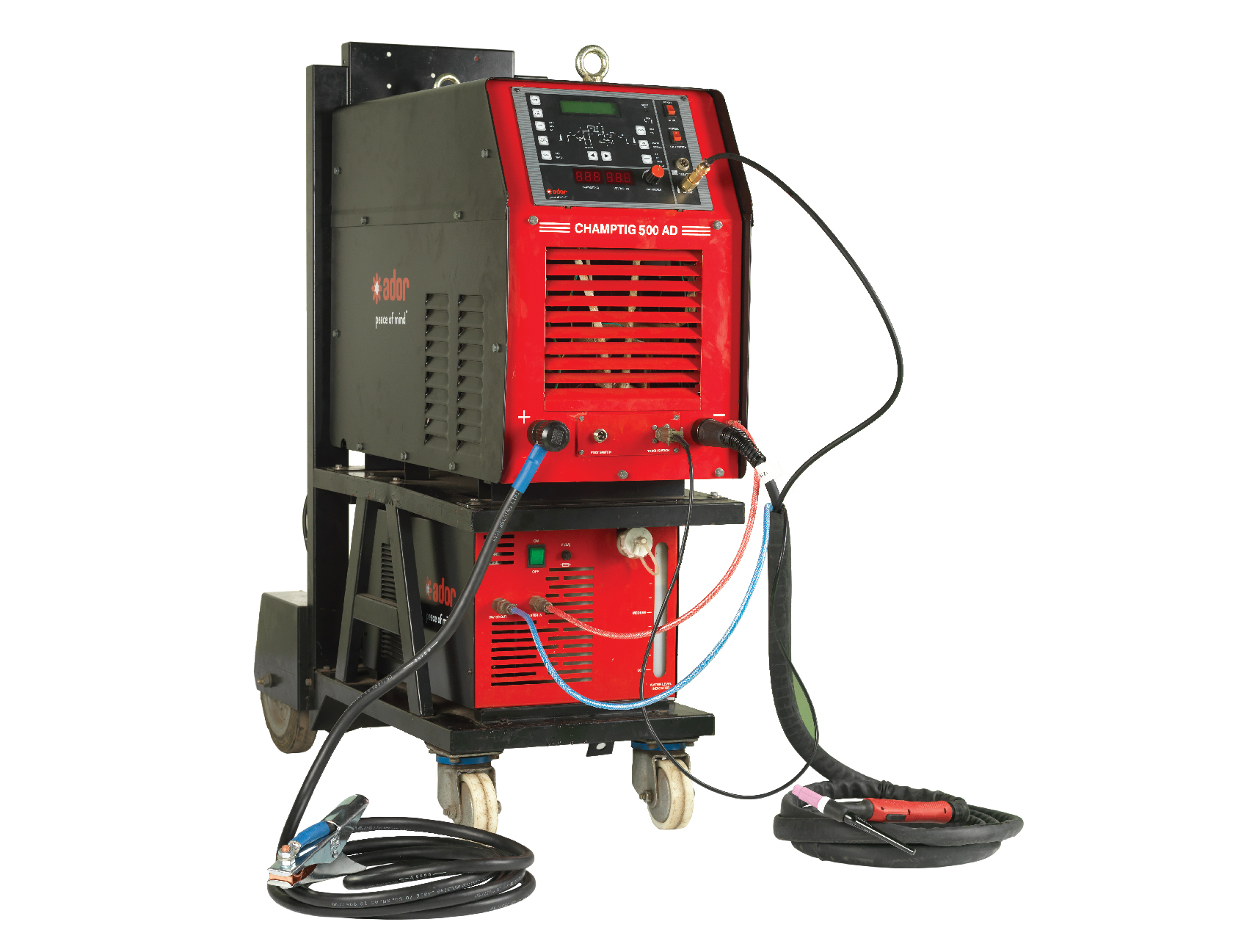 Champtig 500 AD (CHAMPTIG 500 AD)
CHAMPTIG 500AD is an I.G.B.T inverter-based welding power source suitable for TIG (AC & DC) welding applications. The IGBT power module, high-frequency transformer, fast recovery diode, HF
choke are used as key devices for power conversion and transmission to assure better efficiency and performance.
CHAMPTIG 500AD the power source has constant current characteristics (CC), which is mainly suitable for TIG (AC & DC) welding with normal as well as a pulsed mode of operation and for MMA welding also. The complete system consists of Power Source, torch, and interconnecting cables. Argon gas is used for shielding weld metal against the external atmosphere in TIG mode.
Download PDF
Enquire Now
• Latest Inverter based technology with constant output current
• IGBT based operating at high frequency
• Suitable for both TIG(AC & DC) and MMA welding operation
• Positive (DC+) & negative (DC-) polarity selection in MMA mode
• Option of HF ON & HF OFF in TIG mode, hence also suitable for scratch start in TIG mode Built HF ignition for easy arc striking.
• Welding process, mode selection and parameter adjustment by using keypad and multi function encoderprovided on digital front panel
• 7 segment LED display for actual current display & 7 segment LED display for actual voltage display & LCD display for other parameter display setting
• Anti stick function to protect the machine from short circuit condition in MMA mode.
• CRATER OFF (2T), CRATER ON (4T), SPOT, CYCLE mode of operation (TIG).
• Available with Cleaning width control and AC offset adjustment and AC frequency setting for AC TIG welding application.
• Adjustment of pulse current, pulse frequency, pulse width, AC current, AC frequency, cleaning control and AC offset, it can meet the requirement of seam depth, width and ripple, which can prolong the using life of tungsten electrode.
• Option of Remote control unit for setting current remotely in MMA and TIG
• Mode Option of Foot switch control regulator for setting current in TIG mode
• The outfit is provided with Water Cooling Unit and 500 Amp capacity Water cooled TIG Torch for heavyduty TIG Welding