Champtig 300 AD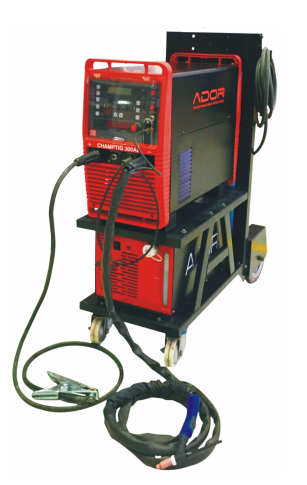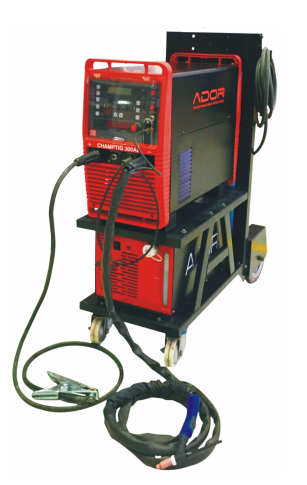 Champtig 300 AD
300 AMP 3 Phase inverter-based, high efficiency and high-power factor heavy duty DC welder. AC/DC as well as mixed TIG welding facility. In-built pulse TIG welding controls with Independent settings of all parameters from front panel.
Download PDF
Enquire Now
Large input supply voltage range with under/over voltage and single phase protection.
Higher efficiency & power factor.
Lower Power Consumption.
Light weight and compact tig welding system.
Latest PWM Inverter Technology.
In built spot tig welding facility AC/DC as well as mixed tig welding facility. In built pulse tig welding controls with independent settings of all front panel. Optionally welding parameters from current variation possible by using remote control(Handheld) or Foot Control Regulator.
Constant current characteristics irrespective of arc length variation high efficiency.
Smooth and stable arc with spatter less welding.
Can be supplied with or without water cooling unit with suitable type of water cooled or gas cooled tig torch (restricted to 200 AMPS capacity in case of gas cooled torch).