CHAMP T 400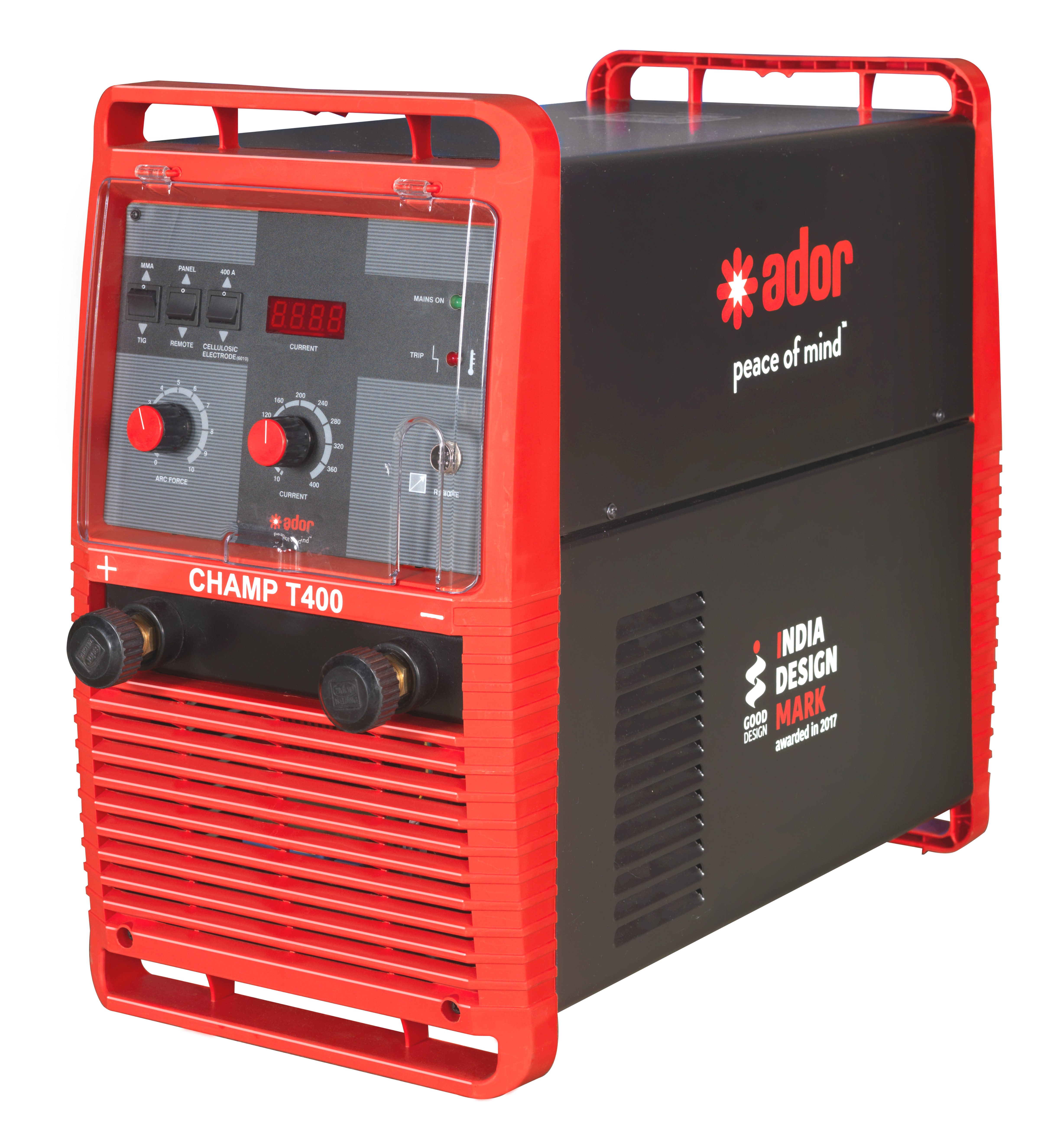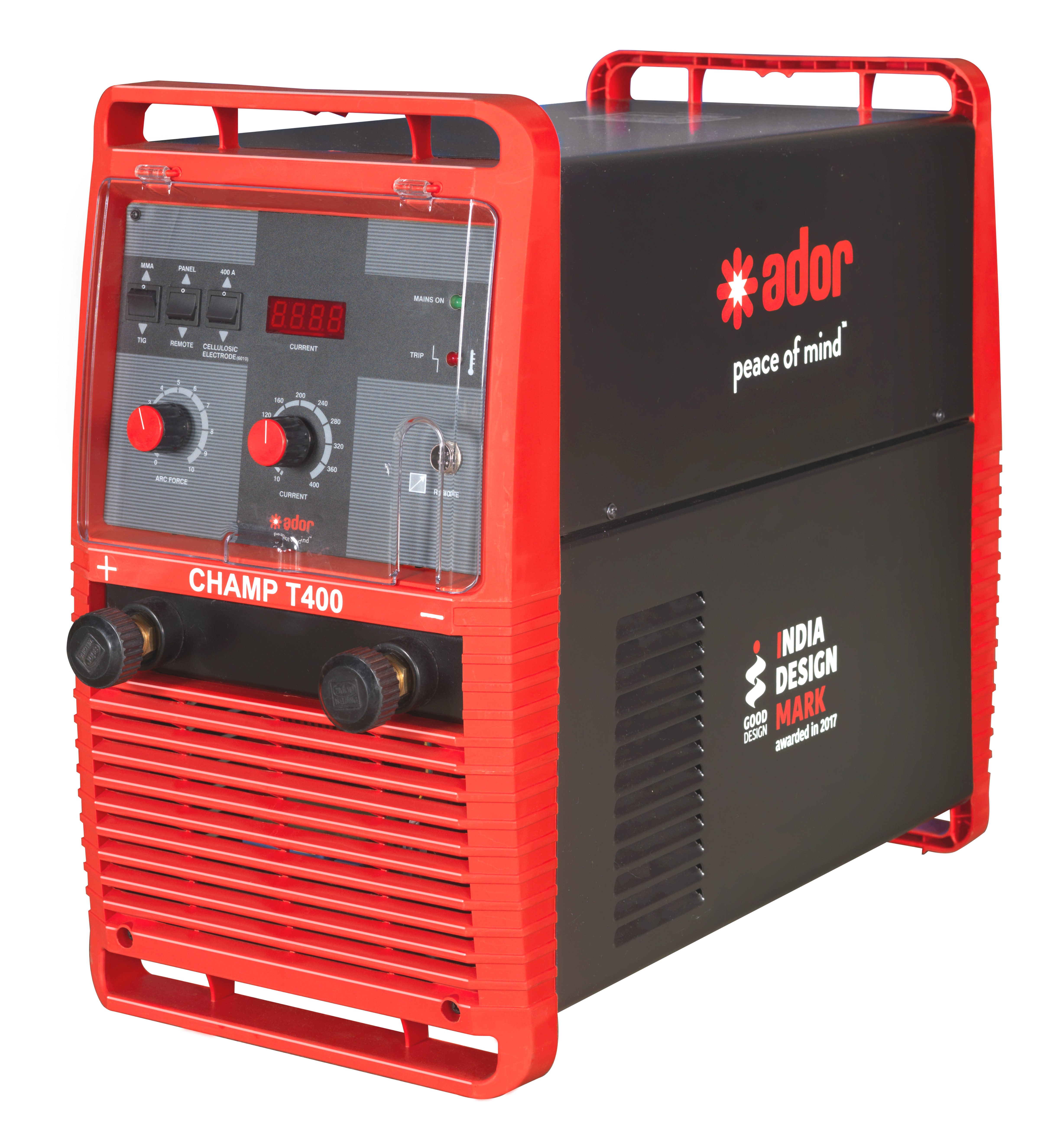 CHAMP T 400
Three phase inverter based, high efficiency and high power factor DC welder.
Capable of welding with all types of cellulosic electrodes including 6010, 7010G and
8010G.
Suitable for heavy duty welding application.
Arc force adjustment on panel.
Light weight, compact and portable for easy handling.
Capable of welding with long welding and return cables (100 meter + 100 meter).
Protections with auto reset:
-Input supply voltage protections for over and under voltage.
-Over temperature.
-Protection against single phasing.
Download PDF
Enquire Now