CHAMP PULSE 500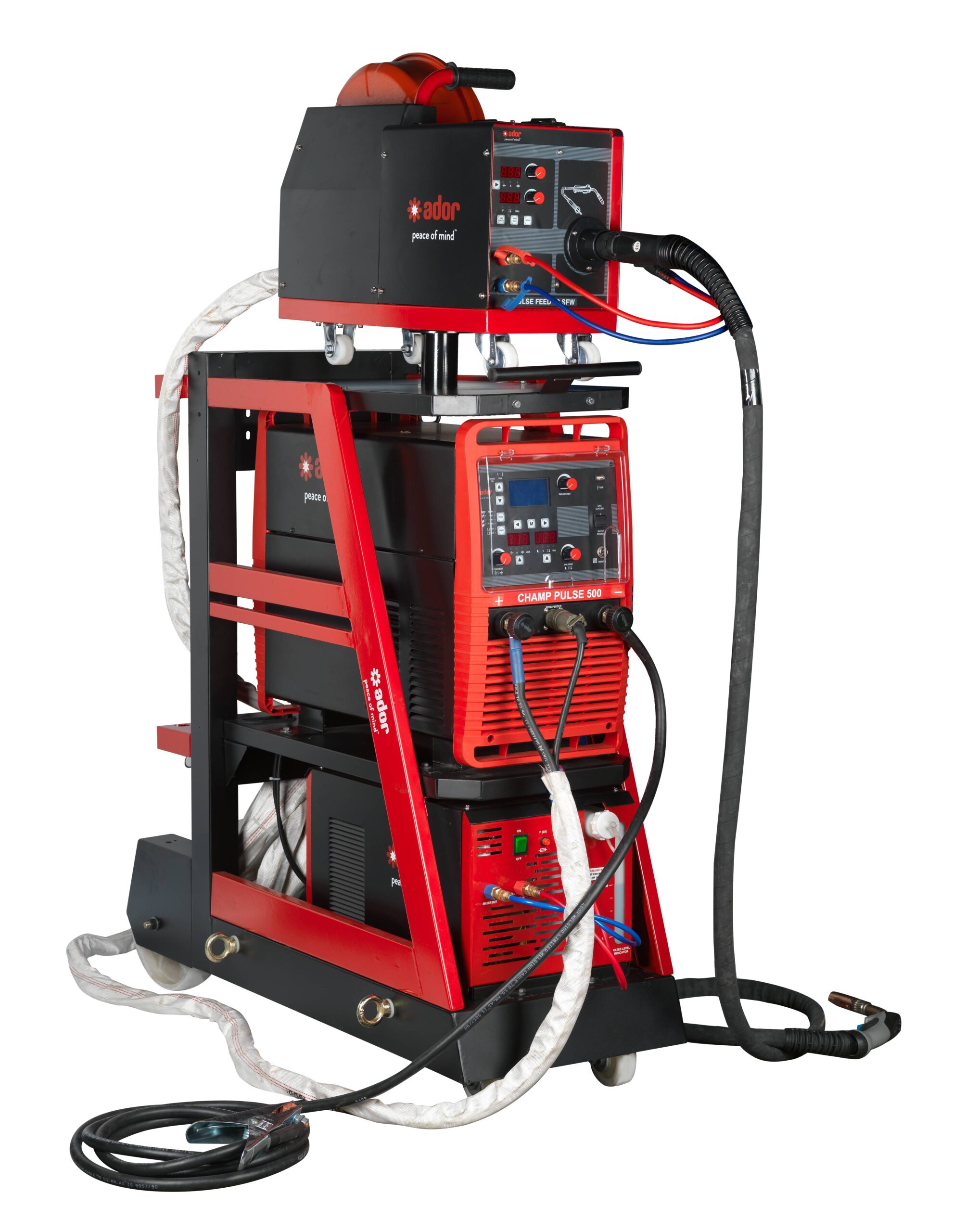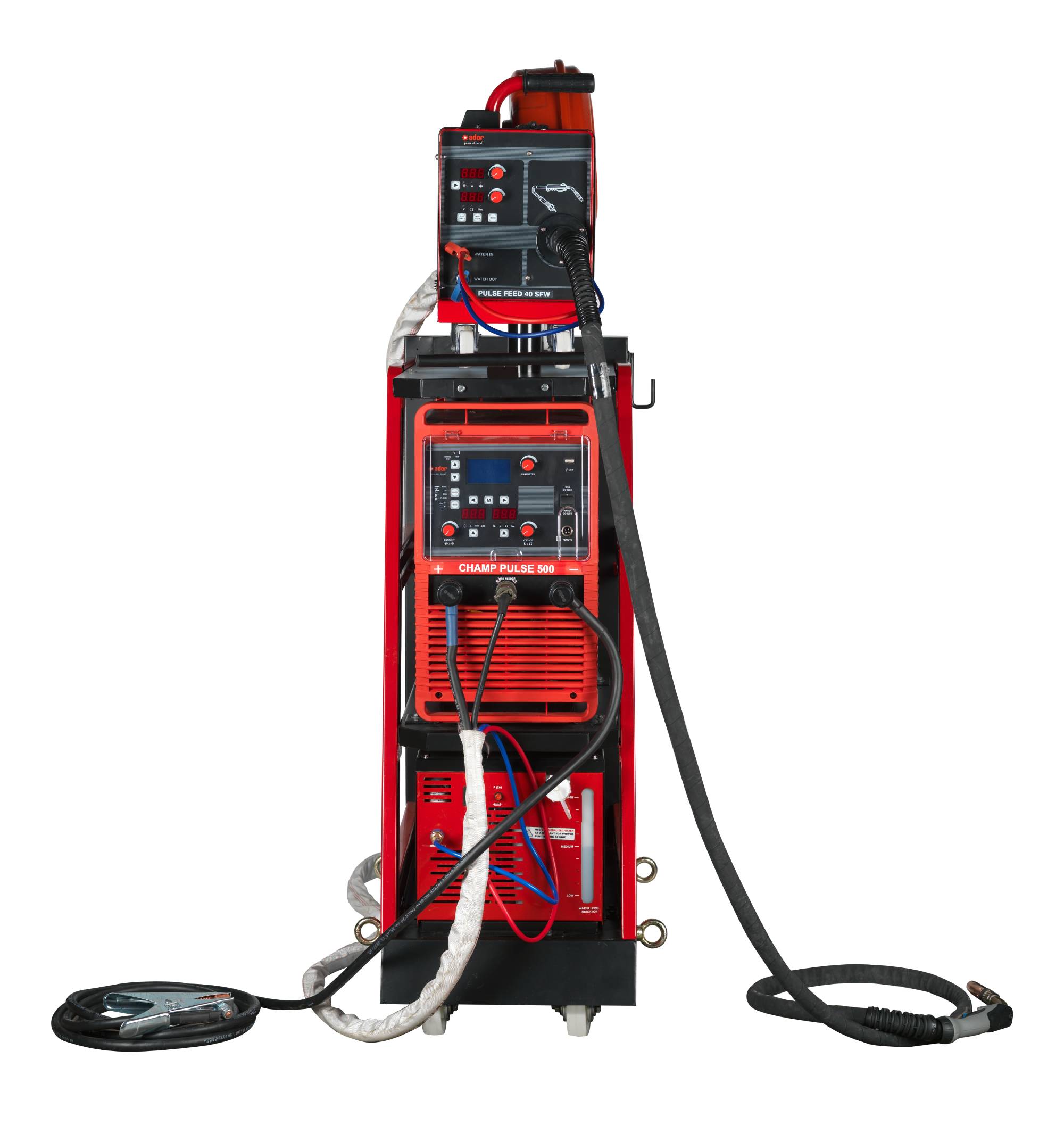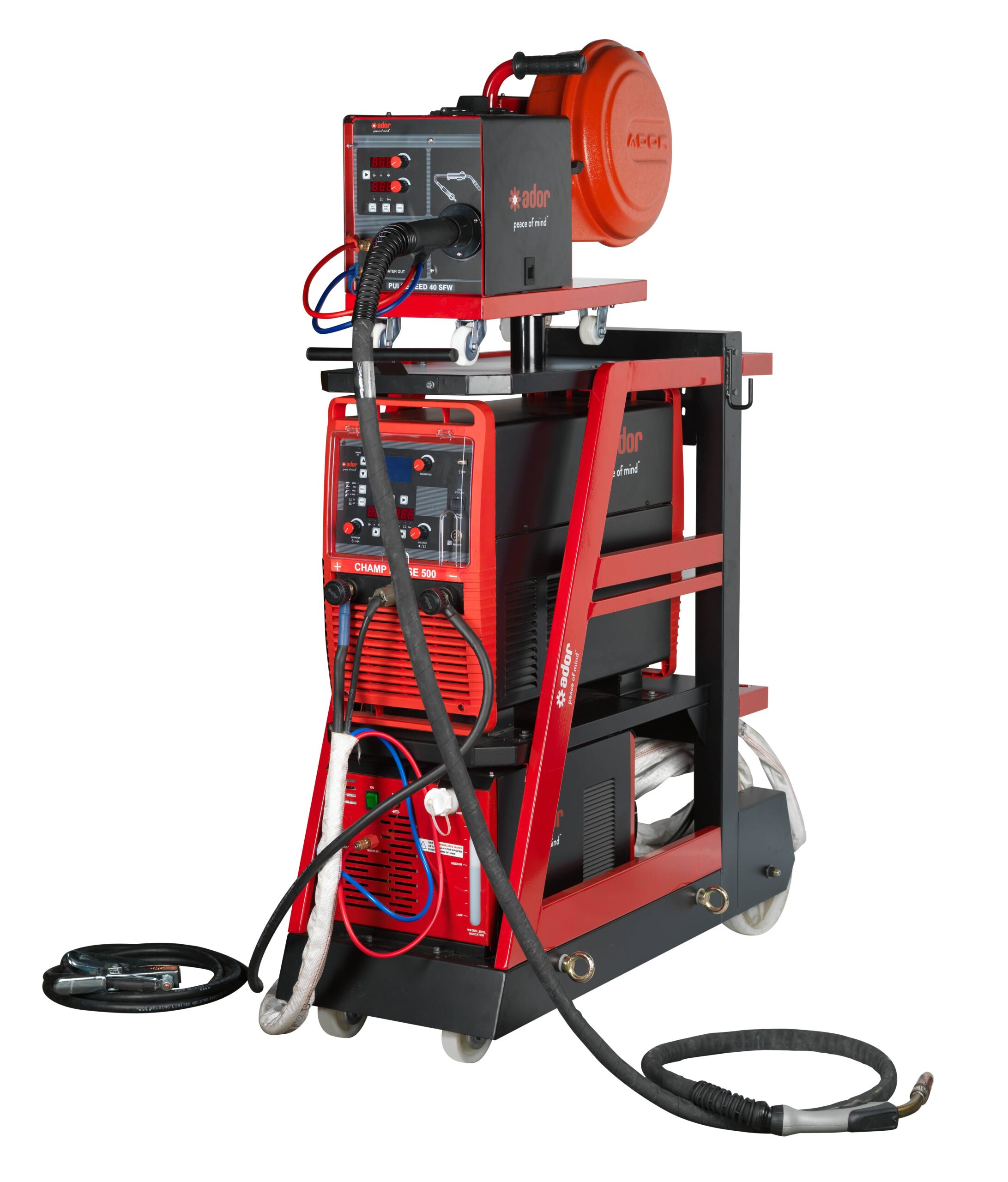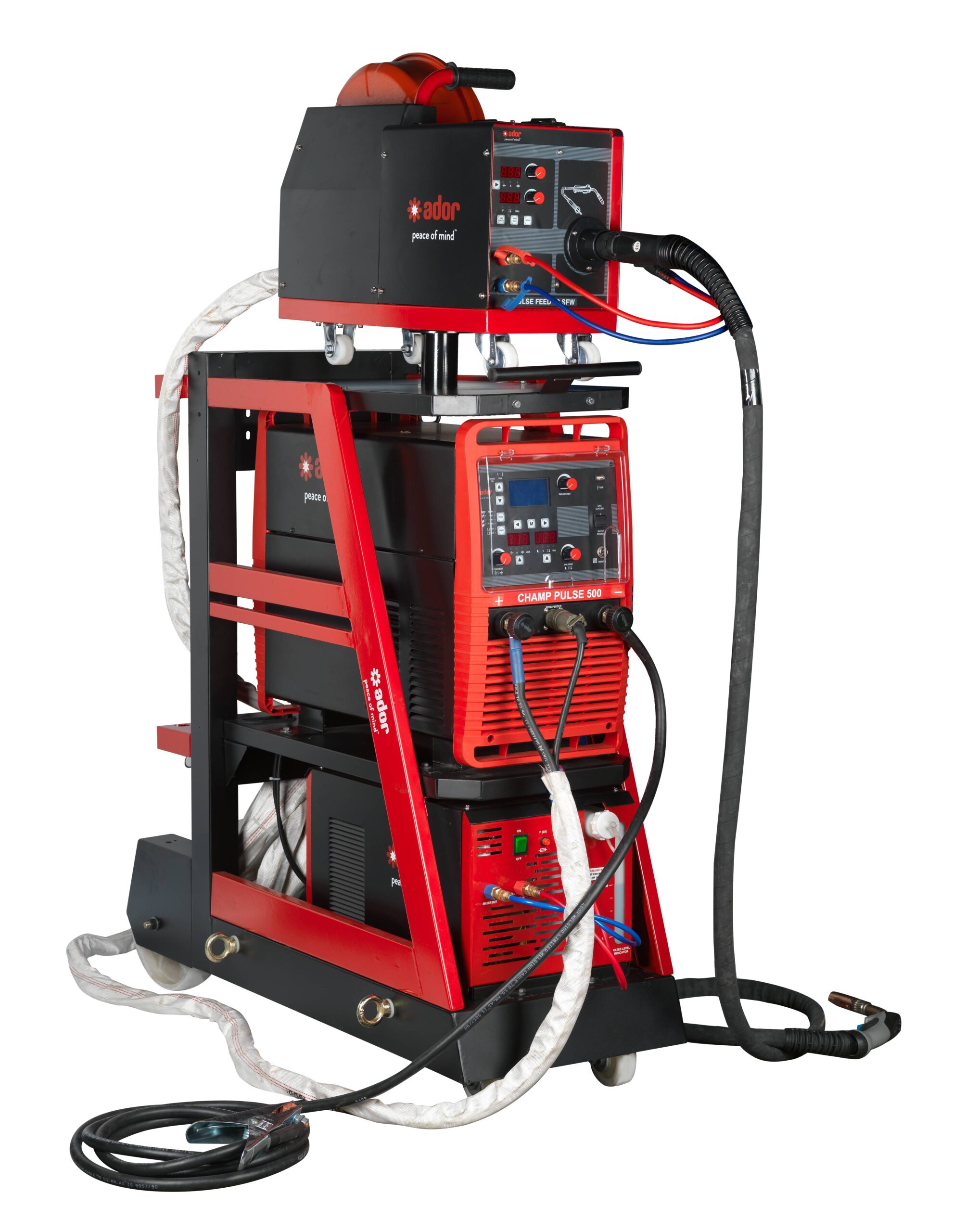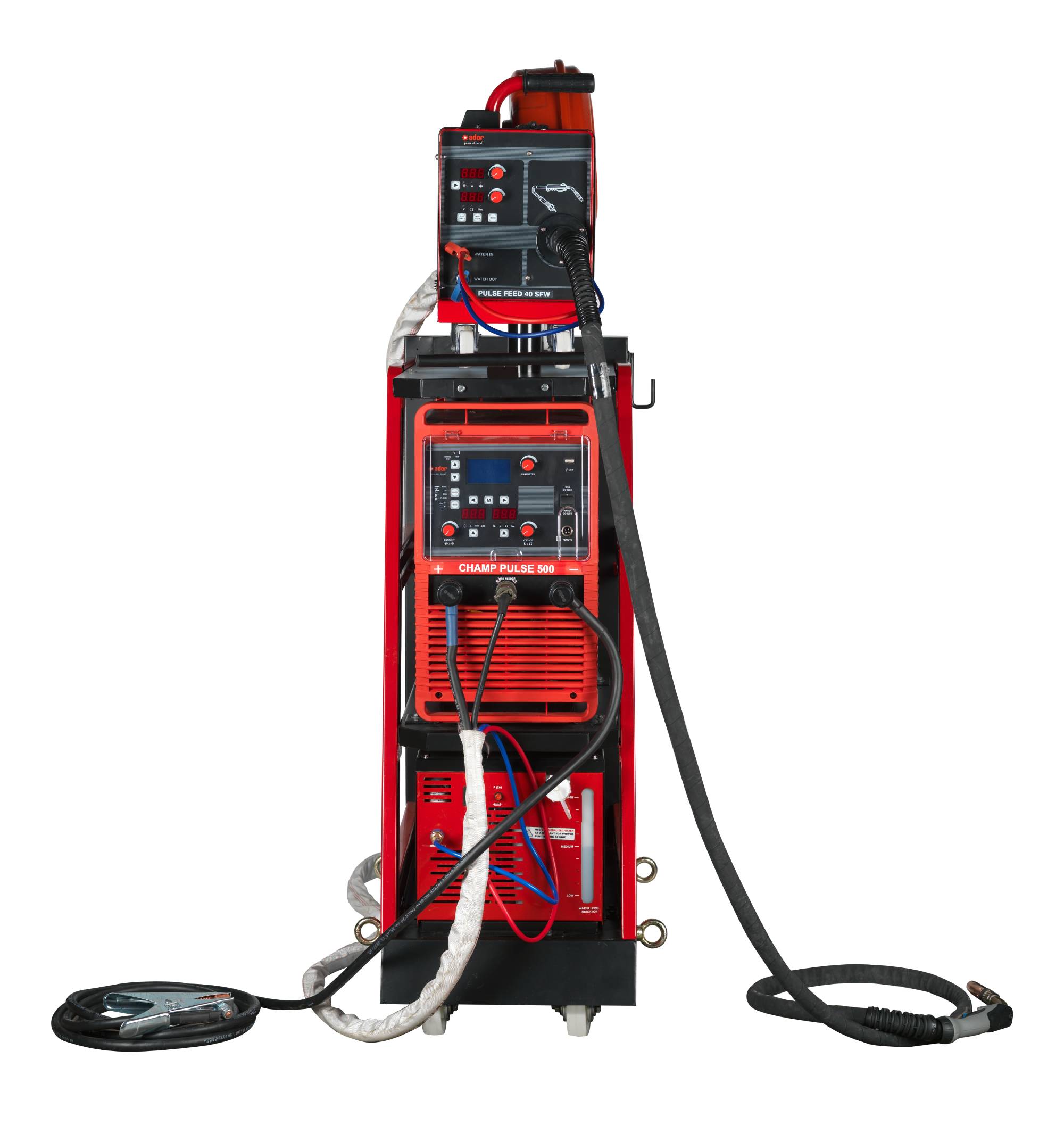 Champ Pulse 500
CHAMP PULSE 500 outfit is an inverter-based system with an advanced IGBT protection mechanism. The equipment supports different welding process modes: SMAW, GTAW, GMAW, PULSE MIG with single and double pulse mode along with preprogrammed synergic data. The front panel comes with G-LCD and a digital encoder which makes it user-friendly.
Download PDF
Enquire Now
Inverter based indigenous advanced digitally controlled SMAW,GTAW,GMAW and SINGLE/TWIN PULSE MIG welding outfit.
Synergic mode of operation for single point control that allows Automatic parameter selection (Synergic) in MMA, TIG, MIG and Pulse MIG mode.
Single point Synergic control in GMAW
Advanced digital control algorithms enable superior arc characteristics.
Digital control of inverter for spatter less MIG welding application.
Excellent arc force and hot start control in MMA mode for low current application.
Digital pulse feedback from feeding motor for accurate control of wire speed.
Graphical-LCD for displaying machine's settings along with dual 7 segments LED display for actual current and voltage display
10. Wire Feeder with digital console for remote parameter setting.
Twin pulse mode in Pulse Mig for low heat input.
Facility to store 100 welding programs (weldparameter)for easy save and recall operation
Addition of synergic program externally for a particular wire using USB facility.