CHAMP 400 X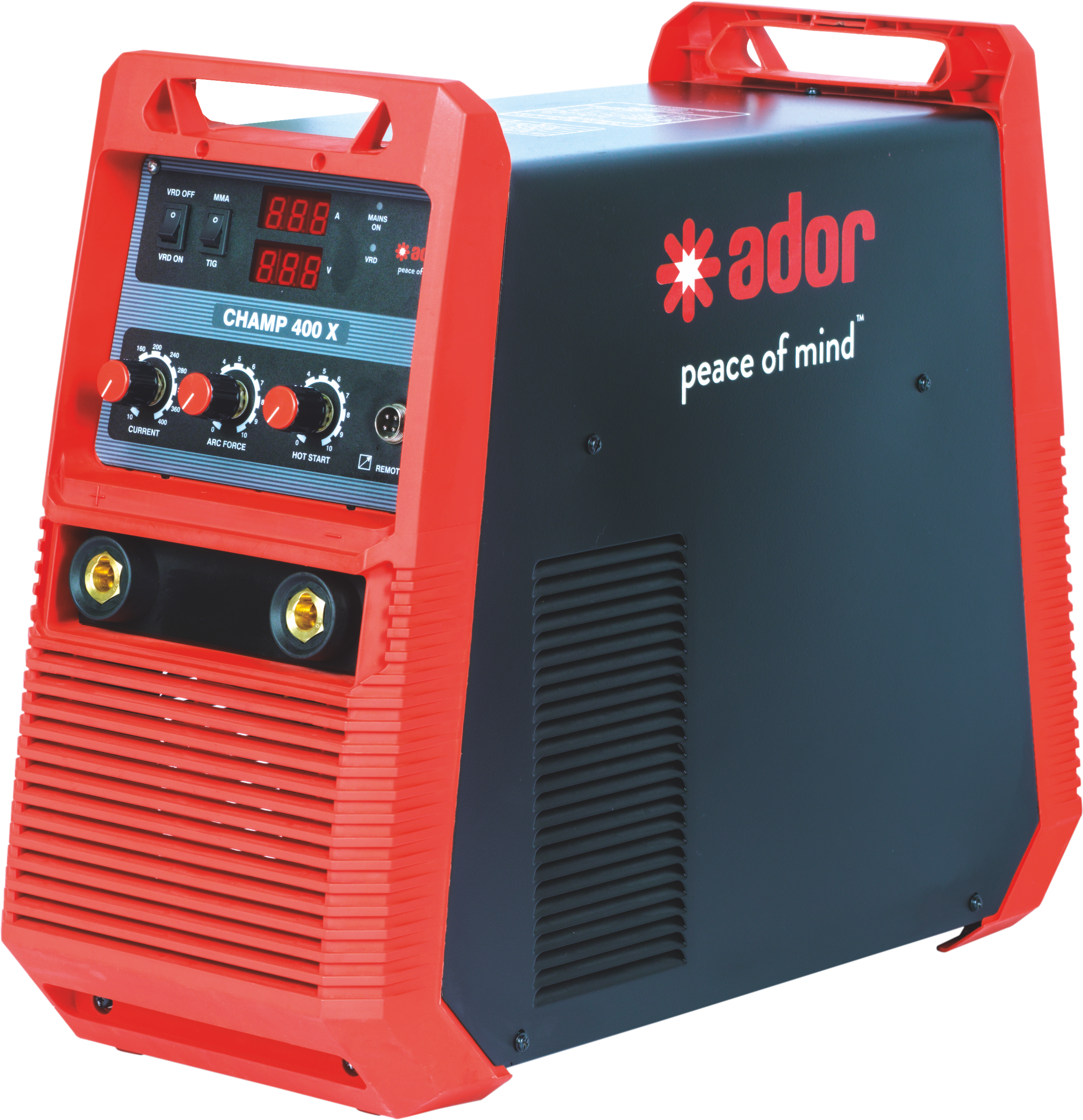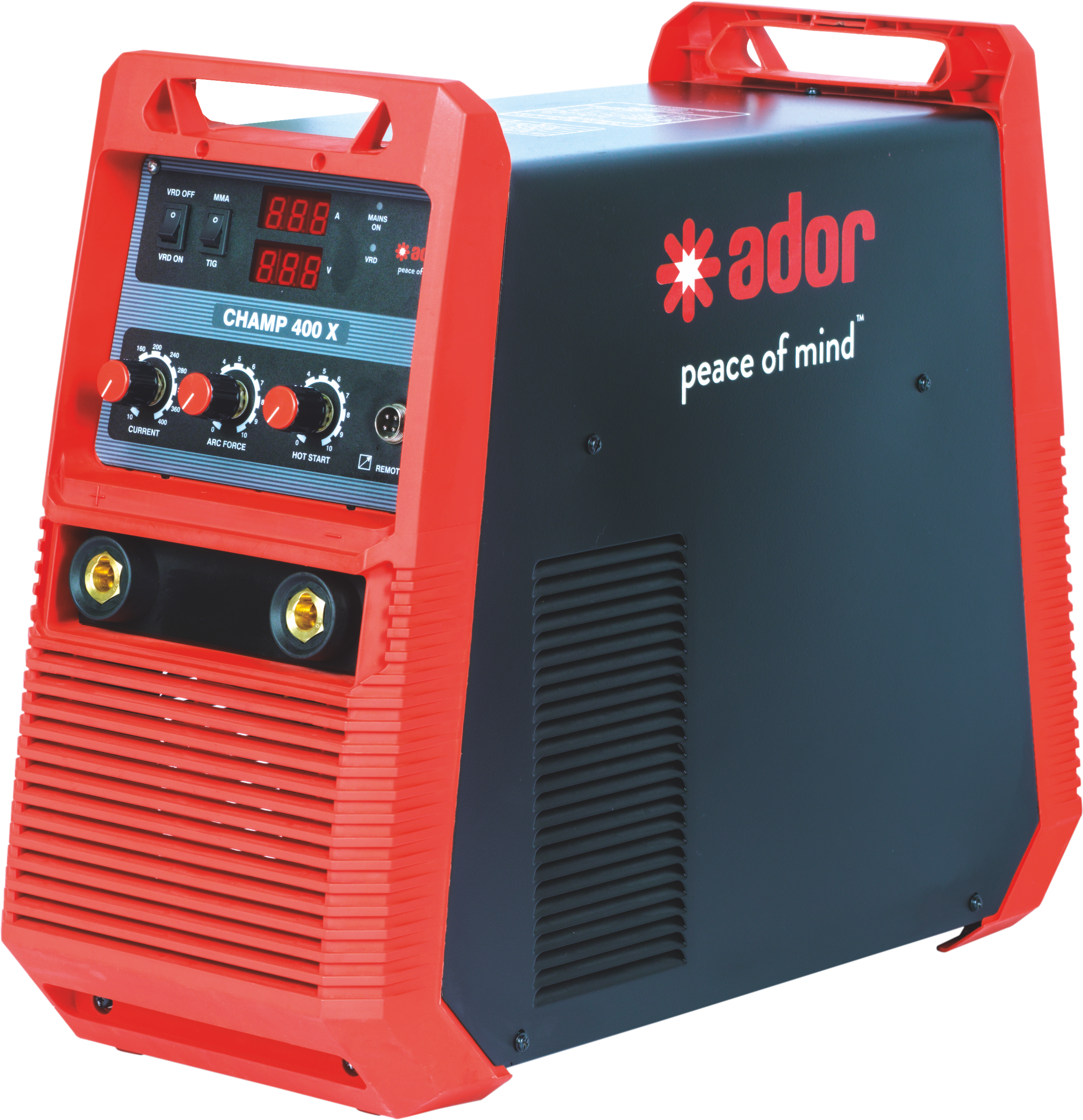 CHAMP 400 X
High efficiency and high power factor DC welder.
VRD feature to reduce output voltage to safe level with VRD ON / OFF switch.
Suitable for heavy duty welding application.
start and ARC force adjustment on panel.
Complies to IEC 60974-1 standard.
Light weight, compact and portable for easy handling.
Input supply voltage protections for over and under voltage.
Over temperature protection. Protection against single phasing.
Download PDF
Enquire Now